Coronavirus Information
This page last updated: March 31, 2020
The MCDS building will be closing at 2 p.m. on Tuesday, March 17, until further notice. We will no longer be staffing the building as previously announced. If an essential item is forgotten please email info@madisoncountryday.org to set up an appointment to pick up the item. Thank you!
The mission of Madison Country Day School is to provide an intellectually stimulating, personally enriching, and academically challenging program in the liberal arts and sciences to an able and diverse student body. 
Our goal at MCDS is to create global citizens and agile thinkers who are able to use their critical thinking skills to grapple with never-before-seen problems. We are ready to tackle this challenge and redesign how we are teaching while keeping our community safe. In the interest of keeping our students and the public safe from the spread of  COVID-19, MCDS used banked snow/cold days to extend spring break by four days. Friday, March 13 was the last in-person school session. We will return to MCDS at an undetermined time. A "safer at home" order has been issued by Governor Evers until April 24. Students will engage in online learning beginning the week of March 30. The situation is fluid, and we will keep you up to date as the situation unfolds as to when we may return to MCDS. We are prepared to provide an exceptional distance learning program until June should we need to.
Our school is more than a place to learn. We are a strong and supportive community. In the MCDS community, students are valued for their individuality and what they bring to the table. Our teachers provide care and instruction and work to create a safe space to learn. In times of crisis, we need to continue to create and support our community using the expert skills our teachers have developed as educators and the relationship we have developed as a parent/teacher community. We are in this together.
We know that a distance learning experience cannot replicate our regular educational program, but we also know that distance learning is the right choice for us as global citizens. We recognize that the situation at hand can cause fear, anxiety, and stress. We are here to support our students and our families. We will focus on the essential curriculum in a way that we believe can be managed by all and will not lose sight of the mental and emotional health and wellbeing of our community members. Faculty and staff are diligently working on a distance learning plan which will begin on Monday, March 30.
Practice Healthy Habits
Prevention remains the number one strategy for keeping our community healthy. Frequent hand-washing, coughing or sneezing into your elbow, avoiding people who are sick, and wiping down frequently used surfaces are proven methods of keeping the community healthy. We are doing a deep clean of our school over spring break. We have not had any reported cases of coronavirus in the MCDS community to date.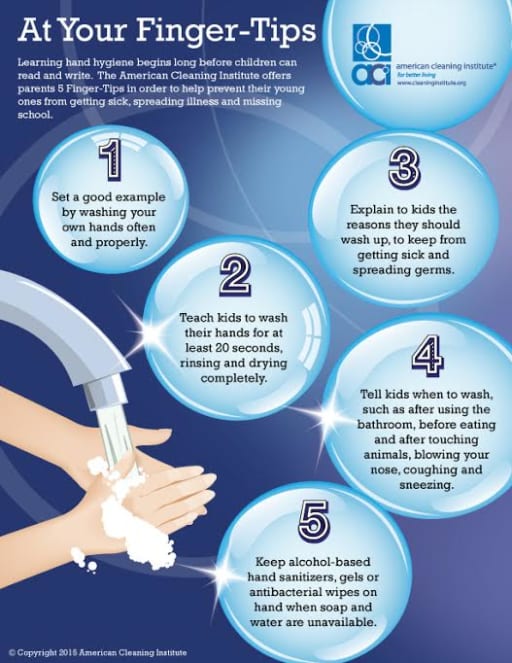 As a school rooted in global citizenship, we remind our community that no bullying, harassment, or exclusion of any kind will be permitted.  There are increasing reports in the news of bias and harassment of students who are perceived to be from countries where coronavirus is prevalent. MCDS is an inclusive community and any sign of harassment, bullying, or exclusion due to a child or family's national origin, recent travel, race, ethnicity, etc. will not be tolerated.
MCDS recommends that all community members plan their travel using 
CDC guidance
.
We recommend against travel outside WI until further notice. Most states in the United States

have confirmed cases of COVID-19.

If you travel, you may need to observe a 14-day quarantine period before returning to in-person school.

Please remember that CDC guidelines are changing rapidly. Make sure you monitor the CDC Travel page for updates before you make your travel plans. There is always the risk that a country or area will experience an outbreak while you are mid-trip. Be prepared for significant delays upon returning home. Finally, health information of our community members is private and notifications to our school nurse will also be kept private.
We know that students are feeling very anxious about coronavirus and what it means for them. When you are talking with children:
Remind students that the best way to stay healthy is to wash their hands regularly and especially before they eat. 
Validate children's feelings and answer questions with facts.
Help students to manage their feelings and focus on the present moment with mindfulness exercises and breathing strategies to help children cope. Some strategies to consider:

Mindful minute – a minute of silent time where students are guided through breathing out and in
A focus on breathing through exercises like, 5 Finger Breathing, Triangle, Square and Star breathing
Tuning in to senses (touch, see, hear, smell, taste)
Movement
There are some great resources on how to talk to children and how to reduce their anxiety levels. Included among these resources are the following: